RESOURCES
Digital Asset Managment Resources
CUSTOMER STORY
How California Closets Miami Streamlined Their Visual Content and Unlocked Revenue Potential with PicsVault.
Transforming Digital Asset Management and Boosting Sales
LEARN MORE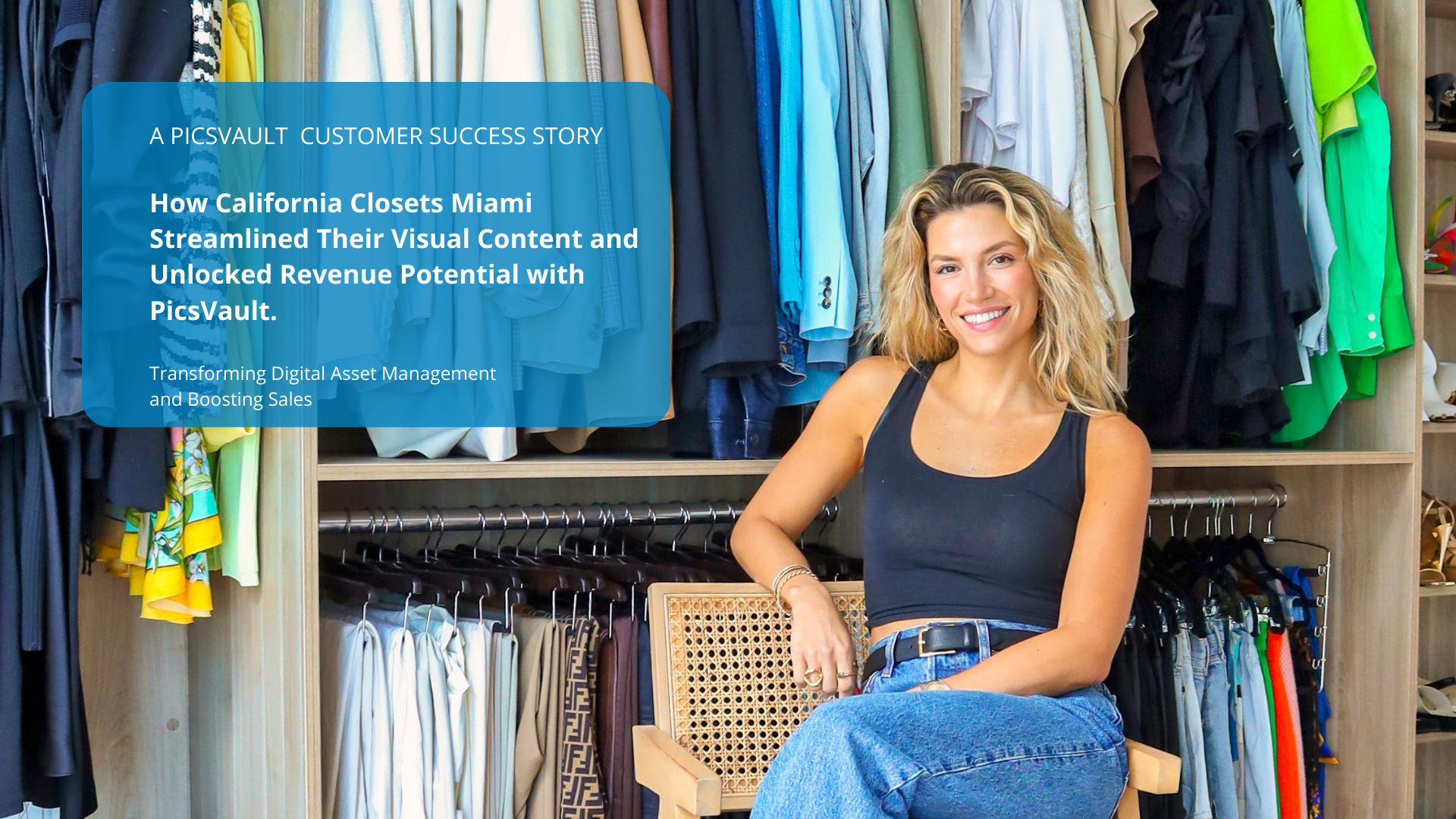 EBOOK
DAM MADE EASY
Increasing profits with Digital Asset Management for Small Business Owners and Franchise Owners
LEARN MORE
VIDEO
PicsVault Product Overview
See for yourself just how easy it is to get started with PicsVault
WATCH NOW
DAM Learning
Digital Asset Management (DAM) is an essential component of the digital age.
DAM Learning
We're thrilled to announce that your PicsVault experience is about to get even better! We will be launching a brand-new modern user interface!
PicsVault App
Your work speaks for itself but only if it can be seen. PicsVault makes it easy to let your work be seen by the right person at the right time.